Council Meetings – this year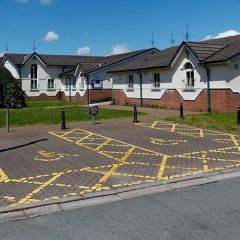 The Council's year runs from 1st April to 31 March.
One of the responsibilities of Community Councils is to seek and take note of the views of residents. We normally meet on the second Thursday of each month at 7.00pm except August. Meetings are open to all local residents.
The meetings are normally held at Cafe 50 in Pontyclun. Residents are able to attend and also ask questions and make presentations.
The next public meeting of the full Council is on Thursday 12 Oct. 2023 at 7.00pm in Cafe 50 Pontyclun
Remote access using Zoom can also be arranged meetings by contacting the Clerk
To see the various papers just click on the relevant link below (papers normally added 3-4 days before the meeting)
Previous year's agendas/minutes are housed in the relevant archive
Please whilst draft minutes are published within 7 days of a meeting, the final approved minutes are only published once the Council has approved them to be a correct record of the meeting. This means that it may take up to 2 months for them to be published.
Time is allocated at all meeting for members of the public to raise issues or matters of concern. We would ask that, wherever possible, you submit your items in writing to the Clerk in advance of the meeting that you wish to attend.
Please check this site or Community Council Notice Boards for any possible variation to the usual meeting dates. If you do intend to come, you may find it helpful to check with the Clerk first, by telephoning or emailing.
Papers relating to Council Meetings
The following links take you to PDF documents unless described otherwise in the link title