Library
Please note that during COVID19 restriction period the Library may be temporarily closed or operating on reduced hours. Please contact them before visiting
Library Services
Pontyclun library was opened on Monday 10th December 1973. It underwent a drastic modernisation in 2010 with the addition of a purpose-built PC suite. Inside you'll find:
Local newspapers
Free audiobooks on CD
Free WiFi and PC access
Free access to Ancestry and FindMyPast
Access to free e-books and e-audiobooks
Access to digital magazines and comics
Recycling bags
Leaflets and flyers for local attractions and groups
World travel guides
Welsh language books
Teen fiction
Board books for babies
A dedicated horror, fantasy and sci-fi section
Graphic novels for children and adults
DVDs (charges apply)
Laminating and photocoping (charges apply)
Groups at the Library
Councillor Surgery
Speak with Councillor Margaret Griffiths every Tuesday 9-9.45am about local issues
One4All Outreach Surgery
The council sends a representative every other Tuesday 10-1pm to assist with blue badge applications, bus passes etc. Ring 01443 425001 for an appointment . There's usually around a 6 week waiting list so make sure to leave yourself plenty of time.
Meithrin Bilingual Baby Yoga & Rhymetime
Every Wednesday during term time, 10-12 noon, Sherrie from Meithryn visits the library to teach baby yoga, sing songs and offer advice to new parents. The session is primarily in Welsh but English speakers are very welcome.
Parent & Toddler Songs & Play
2-3pm every Wednesday in term is play time! Crayons, glitter, stories, songs, jigsaws, we've got it all!
Pontyclun Writing Circle
Local author Yvonne Hughes helps budding new authors and those with a passion for writing. The group is very informal, meting every 3rdWednesday at around 10am.
Bookworms Reading Group
Come to chat about the latest thrillers, romances and classics over tea and biscuits on the last Wednesday of the month, 2-3.30pm.
Citizens' Advice Money Clinic
Friday afternoons between 2-4pm. The CAB hold a drop-in clinic to help with everything finance-related. The session is limited to 6 clients and is on a first-come, first-serve basis. See the Citizen's advice website for more information
Half Term Kids Krafts
Every half term the library holds a special one-off craft session on the Tuesday afternoon for children up to the age of 8. Ask in the library for details of upcoming events!
Finding us
Pontyclun Library is in Heol y Felin Pontyclun.
The building is wheelchair accessible
You can find the library on google maps and you can contact them by
phone on 01443 237843
e-mail pontyclun.library@rct.gov.uk
Our Opening hours are
| | | |
| --- | --- | --- |
| Day | Mornings | Afternoons |
| Monday | Closed | Closed |
| Tuesday | 9am – 1pm | 2pm – 6.30pm |
| Wednesday | 9am – 1 pm | 2pm – 5pm |
| Thursday | 9am – 1pm | Closed |
| Friday | 9am – 1pm | 2pm – 6pm |
| Saturday | 9am – 1pm | Closed |
| Sunday | Closed | Closed |
Joining the library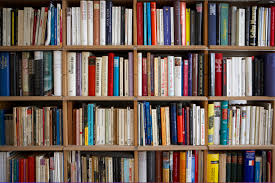 Membership is free! Just bring one piece of identification that shows your name and current address (i.e. driving licence, utility bill, etc) and you will be issued a library card that can be used at any RCT library, and also grants you access to our online facilities. Members can borrow up to 10 books at a time for a loan period of 3 weeks, and up to 3 DVDs for a loan period of 1 week. Loans can be renewed providing no one else is waiting for that particular item (charged items like DVDs will incur an additional charge for each renewal).
RCT Library services
More information about this library and all the other libraries run by RCT CBC can be found at the RCT library services website.
Donations
We gratefully accept donations of any books that are in good condition, except non-fiction over two years old. Baked goods are always welcome, but Chris isn't fond of chocolate!