Councillor Neil Holley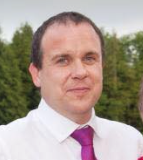 I was born in E.G.H. Church Village and raised in Pontyclun, attending Pontyclun Primary and Y Pant schools. Moved on to the Hendy Estate in 1995 and have lived there to date. Married Sheryll in April 1989. We have 3 grown up children who all also attended Pontyclun Primary and Y Pant schools.
Interests
Walking my doggies, cycling and generally keeping fit. I play bass and acoustic guitar and enjoy events management and running / providing audio-visuals and lighting systems for concerts and small events.
Enjoy the odd spot of sea fishing and have been known to do the odd 5Km and 10Km run.
Memberships
Member of Bethel Baptist Church, Pontyclun.
Current Branch Chair of Pontyclun Labour Ward.
Branch Secretary & Treasurer of Unite the Union Branch at The Royal Mint. I also represent the Royal Mint at the "Gov. Departments" Regional Industrial Sector Committee for Unite the Union and also represent the "Gov. Departments" Committee at the Unite Wales Regional Committee.
Roles in the Council
Neil is the Chair of the Council
Contact details
Neil can be contacted on
Twitter – @Buddy_Holley
Mobile – 07977 416769
Tel – 01443 223767
Fax – 01443 239682
E mail neilholley@pontyclun-cc.gov.wales